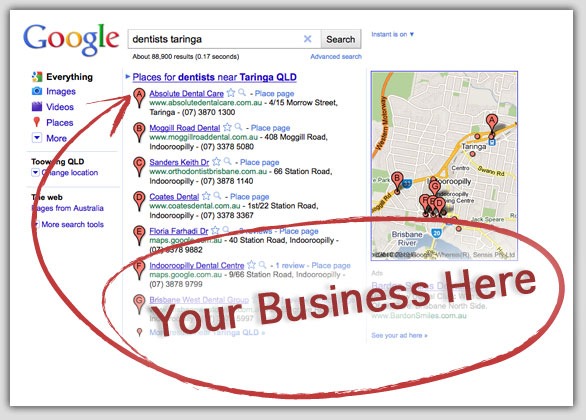 To succeed, every local business needs a strong digital presence. A complete digital presence all of our packages includes:
What is included in the Local Marketing Starter Package?
SEO of 5 – 30 Keywords Depending on Which Package You Choose
Drastically Improve Continuity / Branding Optimization
Optimize Google Map Listing
Optimize Google My Business (GMB) Page and How Google Sees Your Business
Improve and Optimize Local Citations
Submit Links to Industry Blogs (Dr's, Food Trucks, Contractors, ETC)
Google Organic Search Analysis Ranking and Optimization
Optimize for Brand Prominence -Local Relevance -Proximity
Local Search Directory Listings Improvement
Create and Maximize Exposure on Niche/Industry Directory Listings
Improve Rank on 5-30 Google Search Keywords Guaranteed
Attract More and New Local Customers
Increase Potential for Local Influencer Social Media Shares
Increase Customers via Maps and Organic Search Rankings
How do you rank my specific business and location?
To get you started with improving your local online presence, we've included the most crucial and effective organic ranking tactics and packaged them into a marketing strategy for local businesses with a smaller budget.
Keyword and Niche Research & Analysis
Optimize Web Site, Landing Pages & Other Media
Optimize, Build, Create, and Crosslink Articles, Blogs, Related News or Social Media Posts,
Local SEO, Directory Listings Management including Google My Business (GMB)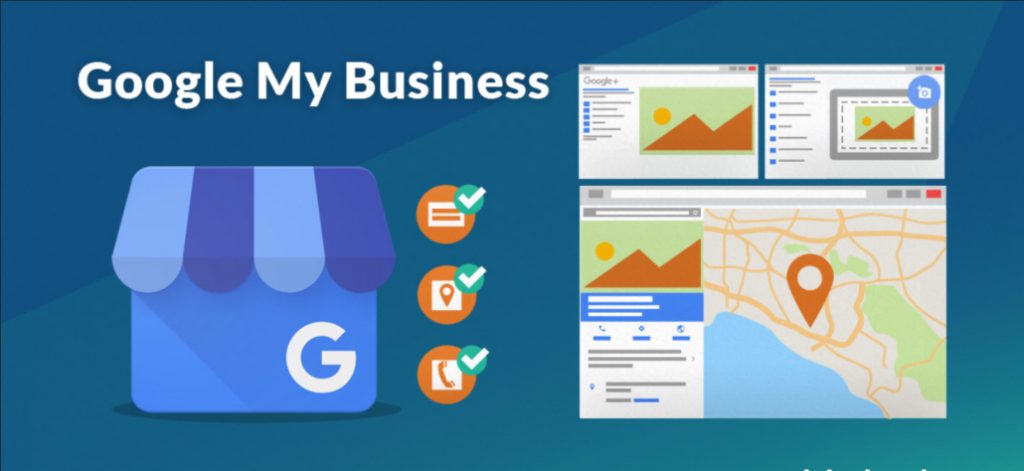 Whether you know it or not, your business is listed in online directories that have searched the Internet for local businesses. They copy the information found and create an online listing for you. But that information is likely incorrect and it's definitely incomplete. You must claim the listing in order to correct any wrong information and add other information such as a link to your website and photos. And then you have to manage it if anything changes.
We create robust business listings for you across the web on sites like Google, Linkedin, Youtube, Yelp, and more depending on your niche and location we will also provide new local and niche-specific directory listings. We keep you informed about your online performance and how this service maximizes your full organic search potential with comprehensive Analytics.
We create and manage enhanced content that we update publish across 70+ sites, including your Google My Business page. Content like business description, hours, photos, videos, product and services lists, and more. Google My Business also has features to keep your GMB page content fresh and updated with special offers and new information, which we manage for you.
How we leverage local marketing to maximize your results
Local Search Analysis & Keyword Research
Create and Optimize Google Maps Page
Optimize All Profiles and Inbound Links
Article and Blog Featured Content
Create and optimize your business in local & industry-specific directories

Private Blog Network Domains and Articles
Engaged Customer Content Such as Reviews or Testimonials
Keeping your digital presence fresh with monthly updates
Social Media Posts, Shares
Business Listings Analytics (tracking the performance of the listings)
How much does it cost?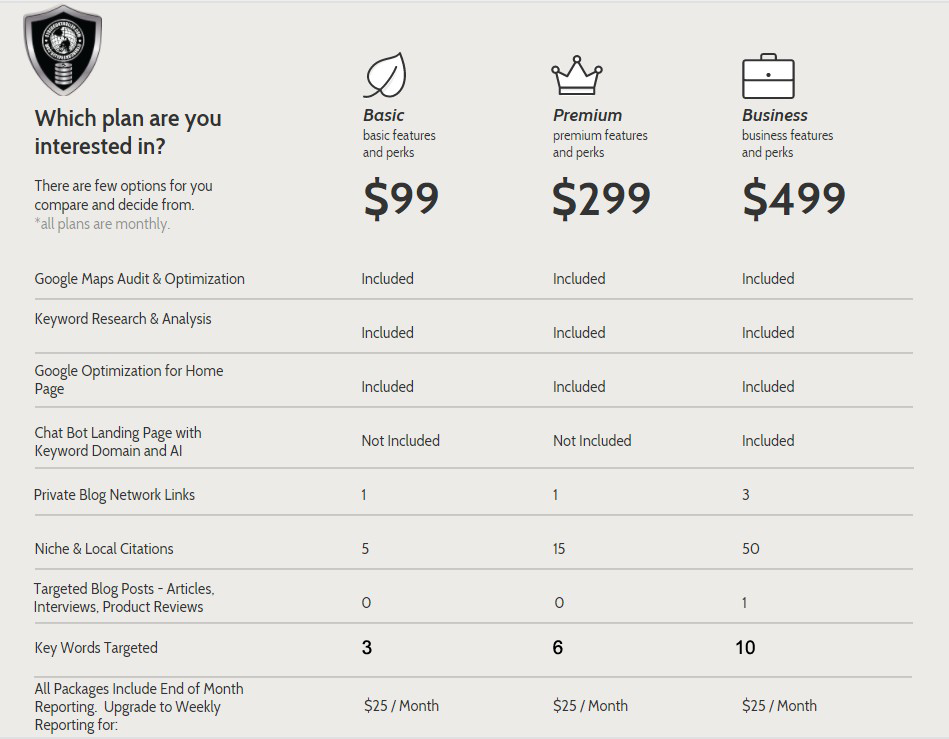 All Plans are Month to Month.
We will never force you into a long term contract.