Pay Per Click Marketing Services
When you want fast returns on your investment (ROI), talk with a real adwords expert before you throw away your money setting up your ads the way Google suggests! Over the year's Cyber Controller has ran100's of successful adword marketing campaigns with the main goal of making sure the ads back-out! You really need to have a good size marketing budget when you want to compete in places like Google Ads, Bing Ads and Social Media sites like Facebook ads.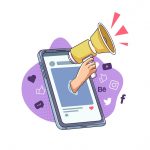 Cyber Controller likes to use adwords to build target traffic to bring your business sales as we use some of your budget to go after building streams of free target organic traffic! Cyber Controller feels depending on one lead source just is not a good business plan. Call us when you really want the best traffic from the internet. Let's Do internet marketing the best way that fits your companies budget!