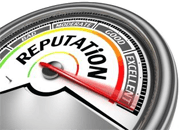 If you really want to get your phone ringing, fill out our form. In some cases, we can get the phone ringing in just under one hour.
You are just a few clicks away from real help that produces real results! Take the time right now to fill out the info we request from you below and get in line for your free 15-minute consultation. After a few minutes on the phone with an expert internet marketing webmaster, you'll know you made the right decision. And by the end of the call, you are going to be loaded with facts on how to drive good potential clients to your business daily.
How many people have you ever talked to that have been building stream after stream of inbound calls, walk in's, SMS, orders and emails for small business since 1995? If you hire Cyber Controller you are going to save more time and money! We Look forward to speaking with you.