In today's world, online visibility is crucial for businesses to thrive. And when it comes to local businesses, local organic search is the key. This means that if you run a local business and optimize your website for local organic search, your business will show up in front of potential customers' eyes more often and help you reach out to new customers through local results. In this blog, we will explain what Local Organic Search is, why it is essential for businesses to focus on it, and what strategies can be use to optimize a website for local search. We will also cover how user behavior can influence rankings and what negative factors should be avoided while optimizing your site. Finally, we'll discuss how maintaining and improving your rankings can benefit your online business.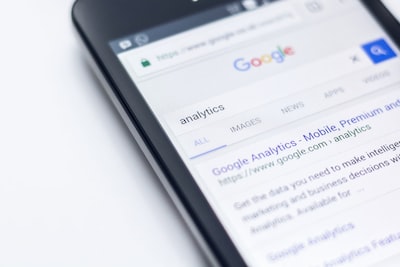 Understanding Local Organic Search
Understanding local organic search is crucial for boosting online visibility. This involves targeting specific locations through local listings, improving organic SEO efforts, and utilizing platforms like Google Maps and Apple Maps. Having a Google Business profile and optimizing it is essential for better visibility. Providing relevant information on your website pages helps attract potential customers and increase chances of appearing in the local pack and on the first page of organic ranking results. Promptly addressing negative reviews is important to maintain a positive online reputation. By understanding local organic search and implementing effective strategies, businesses can enhance their online presence and attract more customers.
Importance of Local Organic Search for Businesses
Local organic search is crucial for generating website traffic. It helps businesses connect with their local audience and improve online visibility. Business Map listings are highly trusted, making them valuable. By utilizing Google Maps Marketing, businesses can boost customer engagement and manage their online reputation effectively.
Let Cyber Controller Show You Results
Cyber Controller provides top-notch optimization services designed to boost website traffic. Our team excels in enhancing your online presence, resulting in improved visibility. With our extensive knowledge of digital marketing strategies, such as optimizing Google My Business profiles, optimizing social networks, and optimizing websites for better Google Maps ranking, Using Cyber Controller enables businesses to elevate their online visibility and effectively connect with their desired audience.
Proven Strategies Used by Cyber Controller
Cyber Controller uses proven strategies to optimize your ranking. We enhance online visibility through tactics like optimizing Google My Business profiles and conducting keyword research. We also engage with the audience through social network optimization and target keywords in their content strategy to drive organic traffic.
Key Elements in Local Organic Search Optimization
Website optimization is crucial for higher rankings on Google. Fine-tuning on-page elements like meta tags, headings, and content improves visibility. Optimizing Google My Business profile with accurate information is key. Social network optimization engages a wider audience. Thorough keyword research and a defined content strategy attract organic traffic. A comprehensive marketing strategy, including SEO, paid advertising, and business directory listings, improves nearby rankings.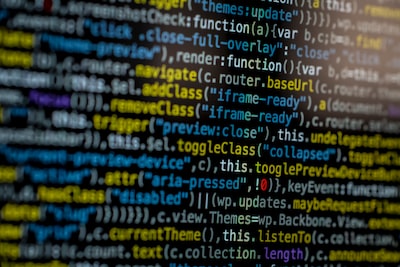 Website Optimization for Local Search
Having a properly organized website that includes internal links is crucial for enhancing rankings on Google maps. Companies have the opportunity to optimize their content by incorporating relevant keywords, which in turn increases their visibility in Google Maps. Additionally, providing accurate information about the business, optimizing the website for mobile devices, regularly updating the content, and ensuring a user-friendly design can all contribute to better rankings. By implementing these strategies, businesses can improve their online visibility and attract more customers.
Google My Business Profile Optimization
Optimizing your Google My Business profile is crucial for improving your sites traffic. By optimizing your business name, company address, phone number (NAP) and website link, you can increase maps listing results. Regularly updating business information and hours of operation also helps improve rankings. Encouraging customer reviews further enhances visibility. Adding locations, photos, and relevant information, including your business name, improves rankings as well. Using features like Google Posts and the Q&A section can increase your online presence.
Social Network Optimization
Integrating your business website with social media profiles can boost your rankings. Sharing engaging content on social media increases website visibility. Encouraging customer reviews and user-generated content also improves rankings. Engaging with customers and addressing inquiries on social media enhances your Google presence. Consider utilizing social media ads to further enhance online visibility and optimize your presence on social networks for better rankings.
Significant Factors Influencing Local Search Rankings
Several factors significantly impact rankings, such as on-page elements (like website content, keywords, and user experience), listings on directories, managing customer reviews, maintaining a good reputation, inbound links from authoritative websites, understanding search queries and user intent, and consistent business information across online directories. These factors contribute to improving visibility and driving organic search rankings and traffic.
On-Page Factors and their Impact
Improve your rankings by optimizing website content with relevant keywords. A user-friendly structure and easy navigation enhance search presence, making it easier for customers to find you. Including business information, hours of operation, and location on your website can boosts rankings and helps users locate your business quickly. Providing valuable, informative, and engaging content increases visibility and keeps visitors engaged. Optimizing images, meta tags, and page speed further improves rankings and user experience.
How Does User Behavior Influence Local Search Rankings?
User behavior plays a crucial role in your website's search engine rankings. Factors like clicks, engagement, dwell time, and click-through rates impact your position. Engaging content indicates relevance and boosts rankings. Conversely, high bounce rates or low dwell times indicate poor relevance and lower rankings. User reviews and ratings also influence rankings. Positive feedback enhances reputation and credibility, leading to better rankings. Negative feedback can have the opposite effect. Regular monitoring of user behavior metrics is essential for identifying areas of improvement. By aligning your content with user intent, you can increase engagement levels and drive organic traffic to your site.
Common Mistakes to Avoid in Local SEO
Ignoring the importance of keyword research can lead to poor ranking in Google. Neglecting proper website structure can negatively impact rankings, as Google rely on a well-organized site to understand its content. It is essential to optimize website content for keywords to improve visibility in the results. Failing to claim and update business listings can greatly hinder rankings, as accurate and up-to-date information is crucial for top ranking. Additionally, overlooking link building efforts can hamper rankings by missing out on valuable contextual signals.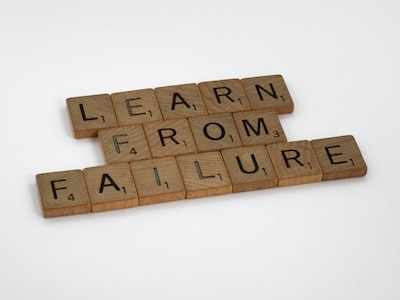 How to Maintain and Improve Your Local Search Rankings?
To maintain and enhance local search rankings, implement these strategies. Update your business information on directories consistently to establish location and contact details. Optimize Google My Business profile with relevant keywords and high-quality images. Encourage positive customer reviews to build trust and credibility. Respond to reviews, both positive and negative, to show responsiveness. Optimize website content with relevant keywords and high-quality images. Build inbound links from reputable websites through guest blogging or collaborations with businesses to increase authority.
Regular Updates and Content Posting for Better Visibility
Regularly posting fresh content is crucial for improving your website's positioning. It signals to search engines that your business is active and engaged with its audience. Publishing targeted keyword content can boost your visibility in Google map results. By consistently providing valuable content, you increase your chances of ranking higher and improving overall online visibility. Remember, consistency is key for search engine recognition and first-page map results.
How can Online Businesses Benefit from Local Organic Search?
Targeting local search traffic can reap numerous benefits for online businesses. It drives targeted customers to their website, increases web traffic and online visibility, which ultimately leads to more conversions and sales. By optimizing their website for search engines, businesses can also compete with nearby competitors and ensure long-term growth. Another advantage of targeting search traffic is that it allows businesses to establish themselves as thought leaders in their niche by creating high-quality content that answers queries related to their industry. This not only helps in building brand awareness but also increases trust among potential customers. Moreover, targeting traffic can provide valuable insights into customer behavior and preferences, allowing businesses to tailor their marketing efforts accordingly. Overall, targeting search traffic is an essential component of any digital marketing strategy, especially for online businesses looking to grow and succeed in the competitive digital landscape.
What is local organic search and how does it work?
Local organic search refers to the process of optimizing a website or online presence to appear in Google maps for local queries. It involves targeting specific geographic locations and using relevant keywords and content to increase visibility in organic (non-paid) search results.
Cyber Controller is Ready to Help Your Business Today
To sum all this up, local organic search is a crucial aspect of online visibility for businesses. Cyber Controller provides results you can see! By optimizing your website, Google My Business profile, your online foundation and social networks, you can increase your chances of appearing in your city/s results. Factors such as on-page optimization, reviews, and user behavior also play a significant role in determining your rankings. It is essential to keeping you online presence looking real and regularly update your content to maintain and improve your visibility and avoid common mistakes. Embracing local organic search can bring numerous benefits to you and your online business, including increased brand awareness, higher website traffic, and improved customer engagement. So, take the necessary steps to optimize your online presence and reap the rewards of all the local traffic.