Are you a local business owner looking to boost your online presence and drive more leads? Look no further than Google Guaranteed. This innovative platform offers a range of benefits for businesses looking to stand out in crowded local markets. In this blog, we'll be diving deep into what Google Guaranteed is, how it works, and the eligibility criteria for companies seeking to join. We'll also explore the impact of Google Guarantee on brand reputation and lead generation, as well as alternative local SEO strategies that can complement your efforts. If you're ready to take your local business to the next level, read on to learn more about how Google Guaranteed can help you achieve your goals.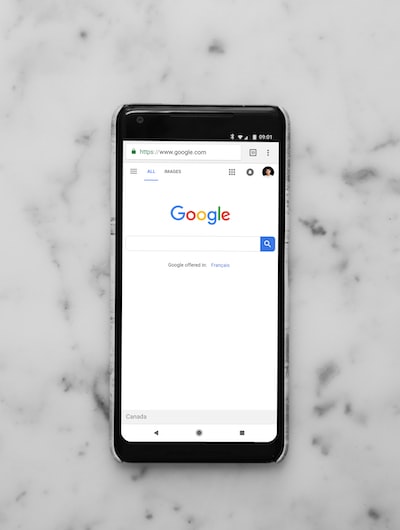 Introducing Google Guaranteed for Local Business
Boost your business's credibility by displaying the Guarantee badge. With this program, your local business ad can appear at the top of search results, attracting more customers. Gain their trust and stand out from competitors while increasing visibility on Google search and maps.
The Concept of Google Guarantee
Google Guarantee ensures service quality and customer satisfaction. Service professionals undergo background checks and verification process. Customers are protected with a money-back guarantee for eligible services. Google reviews service provider reputation to ensure trusted professionals.
Enhancing Local Business Profile through Google Guarantee
Elevate the reputation of your local business by utilizing Google Guarantee. Differentiate yourself in search results with a visible green checkmark emblem and prominently displayed contact number. Expand your reach to potential customers through voice search and enhance your online visibility. Attract more customers by including a call button directly in your advertisement. Unleash the full potential of your company with Cyber Controller's comprehensive local marketing services.
Driving Business Growth with Google Guarantee
Expand your business reach by securing top-of-search results placement. Generate quality leads and build trust with your reputation and guarantee badge. Increase online visibility, leading to more website traffic, and improve local SEO efforts. Boost your company's credibility among potential customers in the service industry.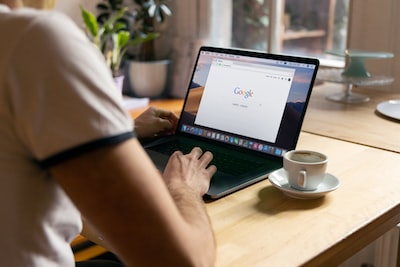 Lead Generation
Generate high-quality leads by utilizing the power of your guaranteed business ad. Target potential customers who are actively searching for services like yours. Enhance your lead generation potential by securing top search engine placement. Drive more customers to your business, resulting in greater sales and revenue. Maximize your marketing efforts by targeting customers within your service area.
Stepping Beyond Traditional SEO
Go beyond traditional SEO techniques and enhance your business's online presence with Google's trusted guarantee program. Drive more customers to your business, boosting local search rankings and increasing visibility. Stand out from competitors and improve your search engine marketing (SEM) results.
Google Screened vs Google Guaranteed
Understanding the difference between screened and guaranteed is important. While screened focuses on professional services, guaranteed covers home services. Both programs ensure trusted professionals through background checks and verification process. The guaranteed badge signifies trusted reputation, while the screened badge emphasizes background checks. Choose the program that suits your company's industry and service offerings.
How Google Guarantee Benefits Consumers?
Gain peace of mind by choosing service providers listed as trusted. If you're not satisfied with the services provided, you can get reimbursed. Feel confident knowing that your service professional has undergone background checks. Choose from reputable providers to ensure quality work and experience top-notch service backed by Google's guarantee program.
Is Google Guarantee a Worthwhile Investment for Your Business?
Yes, It helps build trust and credibility, sets you apart from competitors, provides financial protection to customers, boosts lead generation, and improves visibility in search results.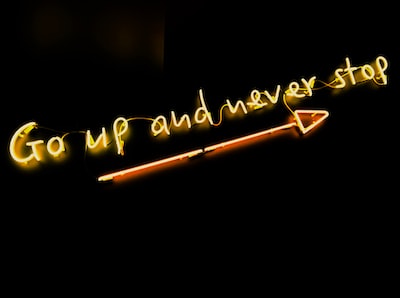 The Eligibility Criteria for Google Guarantee
To qualify, your business must be a local and service-based one. Eligible industries include home services, wellness, financial planning, pet grooming, pest control, appliance repair, water damage restoration, and more. Your company license, insurance, and background check need to meet the verification requirements. The eligibility criteria also include having a trusted reputation, positive reviews, good customer service, and passing background checks for eligible service professionals.
Businesses that Can Benefit from the Guaranteed Service
Home service professionals like plumbers, electricians, and HVAC technicians can benefit from Google Guarantee, as customers often search for these services through local results. Pest control services, appliance repair services, water damage restoration services, and pet grooming services can also attract more customers by being Google Guaranteed.
Qualifications for Local Services Ads
To qualify for Local Services Ads, service professionals in industries like home services, financial planning, wellness, pet grooming, pest control, and more must undergo verification of their business license, insurance, background check, and quality of work. These ads appear at the top of search results, optimizing visibility and allowing company's to take advantage of voice search. The green checkmark badge signifies that your business has been screened and guaranteed, establishing trust with potential customers.
How to Get Your Business Google Guaranteed?
You need to sign up for local services ads. The process includes verifying your license, insurance, background check, and work quality. Once verified, your local services ads will appear at the top of search results, giving maximum visibility. Google guarantees your services, providing financial protection to customers and increasing their confidence in choosing your services over your competitors.
The Process of Becoming Google Guaranteed
Start by signing up for local services ads through your GMB account. Provide your business license, insurance, background check, and quality of work information for verification. Once verified, your local services ads will appear at the top of search results, increasing your visibility to potential customers. By meeting the standards, you gain trust, credibility, and financial protection, attracting more customers and growing your company.
Background Check and Insurance Requirements
Your company must pass a background check, reviewing your history, license, and any negative reviews or complaints. Insurance requirements vary by industry but generally include liability insurance and workers' compensation. Meeting these requirements demonstrates your commitment to quality service, giving customers confidence in choosing your business. By fulfilling these requirements, your business gains trust, credibility, and financial protection.
The Role of Google My Business in Google Guarantee
Setting up your Google My Business (GMB) profile is the first step. Control your company information – name, address, phone number, website – for accuracy in search results. Optimize your profile with relevant keywords, service area, hours, and reviews to improve local SEO. Gain insights into your business performance. Enhance your online presence, attract more customers, and increase your chances of becoming Google guaranteed.
Setting up Google My Business Profile
Setting up your GMB profile begins by claiming your business listing, if it hasn't already been claimed. Provide accurate company information, such as your company name, address, phone number, website, and service area to help potential customers easily find you. Optimize your business description using relevant keywords and services to boost your search engine visibility. Encourage customers to leave reviews on your profile to enhance your reputation and attract more customers. Regularly update your business hours, phone number, and website for the most up-to-date information.
Optimizing GMB for Local SEO
To optimize your GMB profile for local SEO, focus on relevant keywords, services, and service area. Ensure accurate and consistent business information across all platforms. Encourage positive customer reviews and regularly update your business hours, phone number, and website. Utilize insights to make data-driven decisions and improve your local SEO.
Building Business Credibility
Showcasing your business license, background check, and screening process verification displays your professionalism to potential customers. Positive reviews from satisfied customers further strengthen your reputation as a reputable service provider. Establish credibility in your industry with Google's trusted certification program, enhancing your business's reputation.
Google's Stamp of Approval and Its Impact
Earn customers' trust with the reputable Google guarantee badge, a trusted mark of quality. Increase business visibility and lead generation through prominent ad placement. Build your online reputation with positive reviews and ratings. Gain potential customers' trust with the green checkmark of quality workmanship. Benefit from the guarantee program by appearing at the top of search results.
What if Your Application for Google Guarantee Gets Rejected?
If your application for gets rejected, it's important to understand the reasons behind it. Take this opportunity to improve your business standards and practices. Consider exploring alternative local SEO strategies and reapplying after making necessary improvements.
Understanding the Reasons for Rejection
To increase your chances of approval with the Google guaranteed program, it's important to ensure that your business license is valid and up-to-date. Address any negative reviews or quality control issues that may impact your eligibility. Additionally, maintain a clean professional reputation to improve your background check results. Keep your companies information accurate and updated to avoid rejection.
Improving Your Chances for Approval
To improve your chances for approval in the Google Guaranteed program, focus on enhancing your business reputation by providing top-notch services to customers. Emphasize quality control, customer satisfaction, and service excellence. Strengthen your online presence through digital marketing, social media, and positive reviews. Let Cyber Controller help optimize your GMB profile with accurate information and quality content to highlight your trusted reputation and professional services.
Are There Any Alternatives to Google Guaranteed?
Looking for alternatives? Boost your companies reputation with other local SEO strategies. Consider local service ads, social media marketing, and content marketing. Improve your companies visibility through search engine optimization techniques. Collaborate with local directories and industry associations for exposure. Implement voice search optimization to reach potential customers.
Exploring Other Local SEO Strategies
Maximize your online presence with SEO techniques. Use relevant keywords, local citations, and quality content to improve search rankings. Engage with your target audience on social media platforms. Collaborate with local influencers and service directories for exposure. Optimize your GMB profile, reviews, and local maps listing.
Cyber Controller and Google Guaranteed
In conclusion, Google Guaranteed is an excellent opportunity for local businesses to enhance their online presence, attract more customers, and drive business growth. With its assurance and stamp of approval, and generate more leads. It goes beyond traditional SEO strategies and provides companies with a direct way to gain credibility and build trust with potential customers. While there are eligibility criteria and background checks involved, the investment and time is worthwhile for businesses in industries such as home services, repair, and maintenance. By setting up and optimizing your GMB profile, you can boost your local SEO efforts and further enhance your companies reputation. And if your application does get rejected, don't worry – there are alternative local SEO strategies that you can explore. Overall, Google Guarantee offers a valuable opportunity for businesses to establish themselves as trustworthy and reliable in the eyes of consumers, ultimately driving success in the local market.